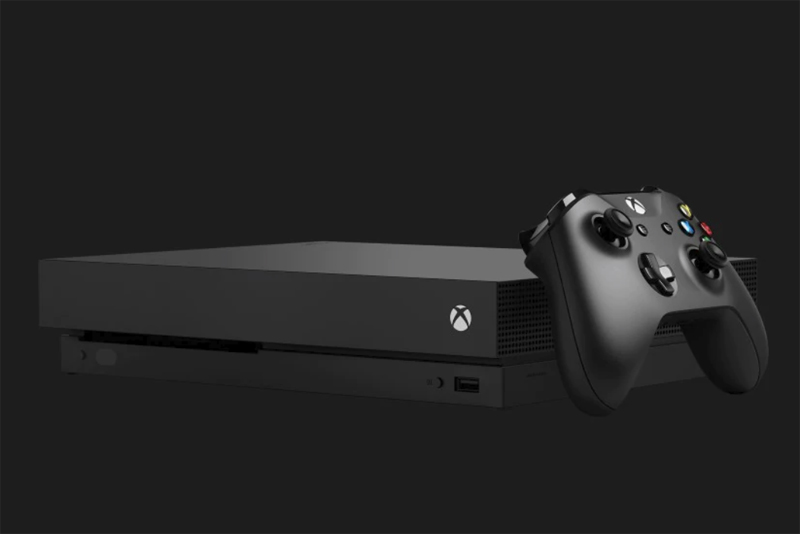 Action / Platform games are the typical Mario-style game where you´re gathering coins, solving puzzles, and moving through levels to reach 100% in each area.
Alpha Protocol - XBOX 360


An action-RPG set in a Bond-style universe of spies and espionage, Alpha Protocol excels at conversation and interaction, but falls short in terms of basic gameplay.
Armed and Dangerous


Armed and Dangerous is a shoot-em-up blasting game that boasts repetitive plots, but a great array of weaponry and quite destructable environments!
Batman Arkham City


I've been on a Batman kick so I went back to play Batman Arkham City and Arkham Asylum. Both are just as much fun as when they first came out! Here's a fresh review of Arkham City, the second of the two games.
Blinx: The Time Sweeper


Blinx is an XBox game which reaches into the FOURTH dimension - the dimension of time. Use rewind, pause, and record to help solve puzzles and get through levels.
Buffy the Vampire Slayer


Buffy the Vampire Slayer is an XBox game that thrills all Buffy fans - and isn´t half bad as an action game in general.
Cabela's Dangerous Hunts 2013


Cabela's Dangerous Hunts 2013 lets you take on the role of a big game hunter, tracking deer in forests, tracking lions in savannahs, and more.
Catherine - XBOX 360


An unusual relationship story mixed with a classic block-stacking puzzle game, "Catherine" draws players in with its bizarre art and narrative.
Conker Live and Reloaded


Conker looks like a cute little forest creature - but this game is DEFINITELY mature with its violence, sexual innuendo and swearing.
Crash - Mind Over Mutant


Crash - Mind Over Mutant is the latest in the Crash Bandicoot series, a platformer which can be played by one or two players. I really had high hopes for this game, as I generally love platformers. Unfortunately, it just does not hold up.
Destroy All Humans 2


The Destroy All Humans series is brilliant. With #2, you are now in the 1960s, with hippies and KBG agents all around you.
Dynasty Warriors 7 - XBOX 360


The 7th incarnation of the formulaic Dynasty Warriors series, "DW7" barely deviates from the standard established by prior games and in fact regresses in several important fields.
Dynasty Warriors StrikeForce


The Dynasty Warriors series is basically known far and wide for what it is. This expansion, "DW: StrikeForce", doesn't do much to change that.
Jet Set Radio - Spraypainting Fun


In a world where games involve shooting down civilians and running over pedestrians, Jet Set Radio is harmless spraypainting fun!
Kinect Adventures Review


We have a ton of games for our XBox 360 Kinect, but it's always Kinect Adventures that we pull out when visitors come over. It's fun and easy to learn.
Kingdom under Fire : The Crusaders


"Kingdom under Fire: The Crusaders" is a real time strategy/action game for the Xbox. The gameplay of KoF is fairly interesting; it uses both a real-time strategic element and a hack-and-slash element similar to Koei's "Dynasty Warriors" series.
Lego Indiana Jones


Lego Star Wars was a *huge* hit, so it's no big surprise that Lego Indiana Jones was next. It is just amazing how encompassing this game is. We just hit 100% on the entire game and have to say it was a lot of fun to get through it.
Lego Star Wars 2


I loved the original Lego Star Wars game. It was incredibly fun, very replayable and had a wicked sense of humor. Lego Star Wars II is just as fun, and covers Episodes IV-VI!
Lord of the Rings - Return of the King


Lord of the Rings - Return of the King videogame is now out for just about every platform. You can be Aragorn, Sam, Gandalf or other characters on your quest to save Middle Earth!
Oddworld Stranger's Wrath


Oddworld Stranger's Wrath is a brilliant bounty-hunter game from the off-beat creators of the Oddworld series. You roam through a fantastic world chasing down enemies with your arsenal of living creatures.
Overlord XBox 360


While the commercials make Overlord seem like a Dungeon Keeper game - a series I *adored* - in actual gameplay, this is pretty much Pikmin with an attitude. This can be great or annoying depending on your point of view.
Portal 2 Review


I absolutely adored the first Portal game. I went into Portal 2 concerned that it could be a typical sequel - not enough material to make it worth playing. I was wrong - I loved Portal 2 just as much.
Prince of Persia - Sands of Time


Talk about a brilliant implementation of time technology, plus stellar graphics and motion animation. Prince of Persia - Sands of Time is a showcase for the great achievements gaming has made.
Psychonauts


Psychonauts is pretty unique in the world of gaming - a game that provides innovative gameplay with a great sense of humor.
Rayman 3 - Hoodlum Havoc


Rayman 3 - Hoodlum Havoc is a harmless arcade game that involves the ever-popular gloved one and his bouncing, punching adventures.
Red Faction II - GeoMod Part 2


Red Faction on the PS2 won acclaim for its fantastic GeoMod technology. Red Faction II takes this technology a step further and enhances the graphics as well.
Simpsons Hit and Run


Talk about a game that is perfect in just about every day! The Simpsons Hit and Run gives you puzzle games, racing, quests, and an amazingly fun plot!
Sphinx and the Cursed Mummy


In this puzzle-adventure set in an Egypt-like location, you switch between two characters. One is Sphinx, a tail-toting teenage guy, and the other is a mummy.
ToeJam and Earl III


ToeJam and Earl III for the XBox is a great game for funk-loving teenagers, and even features a naughty/nice setting so younger kids can play too!
Tomb Raider Legend


The Legend member of the Tomb Raider series combines both traditional platforming and shooting along with some Dragon's Lair style button pressing timing.
Tork - Prehistoric Punk


Adventure games are often by their nature silly, but fun. Tork is no exception! You get a young caveman kid in a land of pterodactyls, questing and gathering.
Editor's Picks Articles
Top Ten Articles
Previous Features
Site Map
Follow @lisavideogames
Tweet
Content copyright © 2018 by . All rights reserved.
This content was written by . If you wish to use this content in any manner, you need written permission.
Contact Lisa Shea for details.