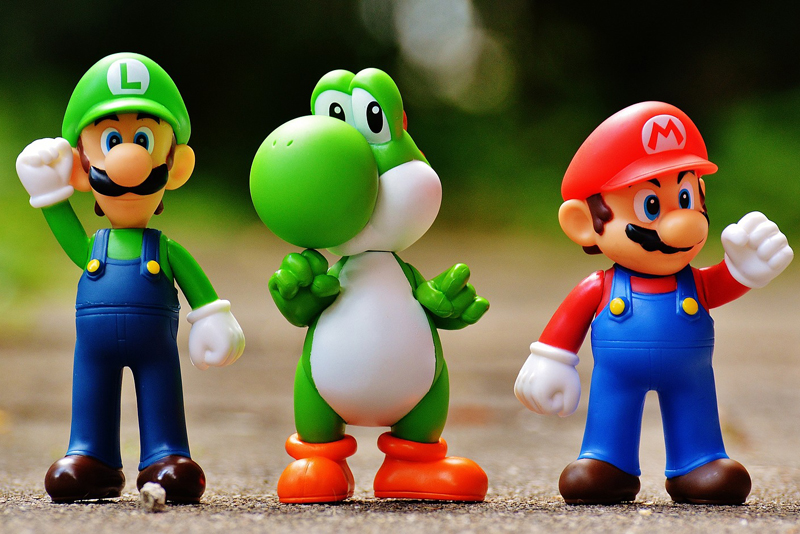 If you're trying to decide between buying an original Wii and the Wii U unit, here is what you need to know about how the two compare.

To begin with, the Original Wii was deliberately a low resolution machine. It only sent out 480 signals. Compare this with the much-higher 1080 that both the PS3 and XBox 360 supported. This meant that all the games that players loved on the PS3 and XBox 360, like Assassin's Creed III and Call of Duty, couldn't even be imagined on the Wii side. With a DVD's default quality being 720, it wouldn't even play a DVD at full level.

This kept the price down - a Wii is quite cheap compared with the other systems. But for many gamers, it meant they couldn't play the full range of games they wanted to. On the up side, the original Wii *can* play all the old GameCube games. So people with a library of older GameCube discs around could keep enjoying them.

In 2012, Nintendo decided that this technique of having a "cheap lesser quality" console needed updating. So they came out with the Wii U.

The Wii U is in essence an even-level system to the PS3 and XBox 360. It can now support 1080p. This means that the games being made for the PS3 and XBox 360 can be made for the Wii U as well. It plays all Wii games. However, it CANNOT play the older GameCube games. So gamers who want access to those older discs would still need to have an original Wii unit around. Yes, you could "re-buy" the games on the Nintendo online store to download to your Wii U, but it's usually far cheaper to buy those old GameCube discs.

Going forward, one would think that Nintendo will be focusing their game development on the Wii U system, with its almost tablet-style controller unit. So someone wanting to be set up for all those future games would want to get a Wii U.

But there's a substantial price difference here. If someone will be just as happy playing the substantial library of existing Wii games, plus all the older GameCube games, they would be quite happy with a Wii - and use the extra money to buy a library of games to play with it.

Come on by the forums and share your point of view!

Related Articles
Editor's Picks Articles
Top Ten Articles
Previous Features
Site Map





Content copyright © 2023 by Lisa Shea. All rights reserved.
This content was written by Lisa Shea. If you wish to use this content in any manner, you need written permission. Contact Lisa Shea for details.